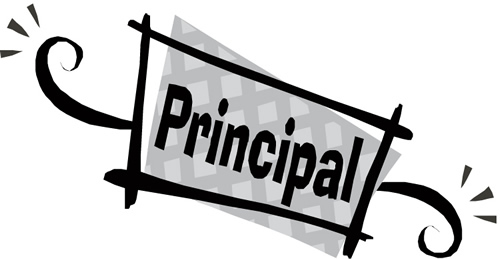 Dear River Plaza Families,
It is with mixed emotions that I write to you today to notify you that I will not be serving as Principal of River Plaza during the 2014-2015 school year. At the July 8th meeting, the Board of Education voted in favor of Dr. George's recommendation that I serve as District Director of Evaluation and Assessment Practices. The decision to accept this opportunity was not made lightly or without much consideration. I am very excited about the prospect of serving in the new position, collaborating with district teachers and administrators to ensure that students in grades K-8 are making progress towards the rigorous standards and objectives outlined in our curricula. Please know that I will forever cherish the time spent with the students, staff and parents at River Plaza and it will always feel like I've "come home" when I step through the school's front doors.
As I reflect back over the past two years as principal of River Plaza School, I am filled with pride and amazement at what the school community (students, parents, teachers, support staff and administration) have accomplished. The building is a colorful and inviting school inclusive of kid-friendly murals, where students love to come each and every day. River Plaza boasts one of the most desirable playgrounds in all of Middletown because of the support our families have given over the past few years with that endeavor. Bookshelves are overflowing with authentic literature and rich non-fiction texts that engage students and instill a love of reading. Each classroom is outfitted with numerous technological devices such as iPads or Chromebooks and the APR is now equipped with a state-of-the-art sound and projection system. In September, there will be a new floor in the APR and lunch system in place.
More than bricks and mortar, high-tech equipment and cheerful paint on the walls, River Plaza is a place that students, teachers and support staff make a "home away from home." I can't be happier when parents come to take their children out of school early and they are met with frowns and dissatisfaction because the students don't want to leave their teachers, classmates and the learning that's taking place during their absence. Each morning I am greeted by huge smiles, lots of hugs and enthusiastic waves and calls of, "Good morning Mrs. Pickus!" I've always believed each and every child who walks through our doors must know that they are a special person, who is cared for and respected by the adults and peers they interact with during the day. I can honestly say that the River Plaza staff embraces this philosophy and truly puts the needs of your children first and foremost.
At the same meeting, the Board of Education also voted in favor of appointing Ms. Jessica Shaw as the new Principal of River Plaza School. I am confident that you will find Ms. Shaw to be student-centered, approachable, knowledgeable and overall a great resource and leader for the school community as we continue to forge ahead with the CCSS implementation and new state/national mandates. We are arranging for Ms. Shaw to attend our Barnes & Noble Book Fair on Wednesday, July 23rd between 4-6pm so that she can meet the students and parents. We hope you can join us!
I am confident that the hard work, dedication and commitment our school community has put into ensuring every student receives a personalized, quality education will continue to be the hallmark of River Plaza School. The teachers are well prepared to instruct students in the new Common Core State Standards, interpret and use data to drive instruction and individualize learning as well as maintain a strong home-school connection to keep parents involved in their child's educational journey. Students will continue to be actively engaged in a high-quality balanced literacy program and an advanced mathematics curriculum focused on building critical thinking and problem solving skills. Over the past two years, I've carefully monitored the value-added data that is reflected in the students' academic growth and the results are astonishing!
Lastly, thank you for the wonderful opportunity to spend each day with your children. I can't think of a more fulfilling and rewarding profession and have never taken the trust and confidence you've placed in me for granted. The best part of the new position is that this is not "good bye" but "see you soon!"
Sincerely,
Kim Pickus